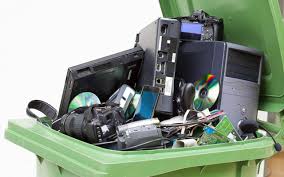 CADis ltd. is dedicated to the safe and responsible recycling of used electronics and materials.  We are able to deal with a wide range of products.
IT Equipment
Personal Computers (all types: desktops, laptops…)
Tablets, iPads and e-readers
Data storage products (hard drives, external drives, memory sticks, CDs, floppy disks, cassettes…)
Keyboards, mice
Photocopiers
Scanners
Computer monitors (CRT, LCD, Plasma, LED)
Printers (including ink jet and laser jet cartridge)
Typewriters
Calculators
Servers
Uninterruptible Power Supplies (UPS's)
Telecommunications Products
Smartphones
Telephones (including cell, cordless)
Modems
Routers, hubs, switches
Fax machines
Pagers
Answering machines
Televisions (CRT, LCD, Plasma, LED)
DVD, BLU RAY and VCR players
CD / tape players
MP3 players, iPods
Cameras, video recorders, voice recorders
Headphones, earphones
Radios
Cable TV receivers, PVRs
Digital TV boxes (Apple TV, Android Box…)
Turntables
Speakers
Amplifiers
Receivers
Videogame consoles, controllers, videogames and accessories
Virtual Reality headsets
Drones
Small Household Appliances
Electric kitchen appliances (blenders, food processors, coffee makers, coffee grinders, can openers, kettles, toasters, toaster ovens, hot plates…)
Electronic Toys
Clocks, alarm clocks, watches
Hair dryers, curling irons, flat irons, electric toothbrushes, shavers
Fans, heaters
Tools (glue guns, drills, electric lawn mowers…)
Irons, steamers, sewing machines
Vacuum cleaners bag removed
Microwaves
Digital scales
Humidifiers
Extension cords, chargers, wires
Small motors
Transmitters
Stove elements
Batteries: Alkaline, Nickel-cadmium, Nickel-metal
Car batteries
Flashlights
Ballasts (non-PCB)
Christmas lights
Cash registers, POS machines
Electronic vaporizers
Electronic medical equipment

Are you overwhelmed with old electronics taking up space in your workplace or home?
We accept drop-offs. If you have lots and lots of electronics, we are happy to pick it up.  Click on the button to the right and we will get back to you shortly.